SUNDAY WORSHIP – 10:00 AM(ALSO KIDS' CHURCH & NURSERY)
WEDNESDAYS – 7:15 PM
Bible Study & Prayer
We'd love to pray with you!
Each week read a new devotion based on the pastor's life, what's happening in the world around us, and what God has to say to us in His Word.
It's our desire that everyone who makes First Assembly their church home will experience times of incredible worship, supportive relationships, numerous opportunities to serve, and great spiritual growth.​ No matter where you are in your journey, you're invited to discover your purpose and live it out at SFA.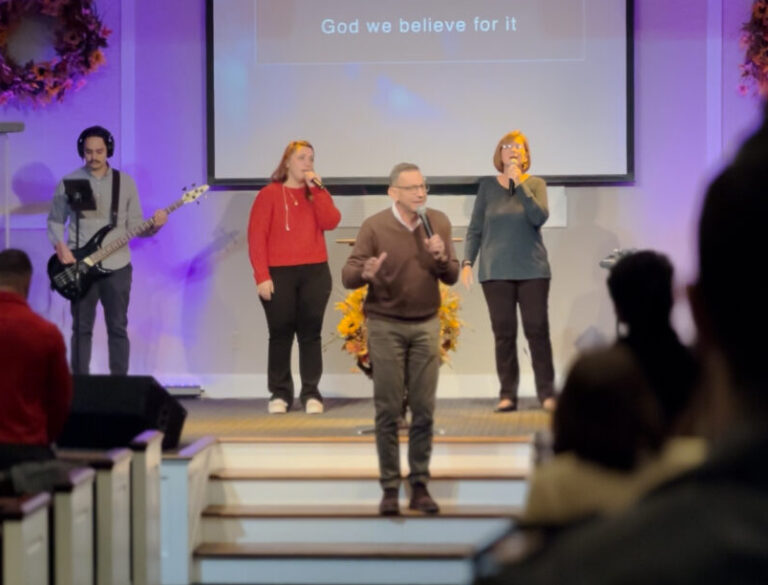 The month of December can become a whirlwind of activity. Shopping, cooking, hosting; church events, school concerts, workplace parties; the cards, invitations, and decorations are all both joyous and stressful at the same time. Unfortunately, all the busyness of the season can easily distract us from the true purpose of the season: the recognition that Jesus our Savior has come.
There are times when life is overwhelming, and all we have are questions. In those moments, hope can feel far away. The great thing about prayer is that it shifts our perspective toward the One who stands ready to listen. No matter what you're facing, we'd love to pray with you!
Keep up to date with everything in our church, all the latest events, and important dates by checking our daily
calendar
.